DEPOSITS:
Horizon Credit Union has several deposit accounts for your convenience.
Share (Savings) Accounts

The credit union pays competitive dividends, which go to you the owner, not a group of stockholders. It only takes $25.25 to start an account. Your account remains active as long as $100 or more remains on deposit. An inactive account is any account that has less than $100 with no activity during the previous 12 months. Dividends posting to the account do not count as activity. An inactive account will be assessed a quarterly fee for every quarter the account remains inactive. Inactive account fees will not be charged to accounts where the member is less than 18 years old in age.

Sub-accounts may also be opened to keep money separate for a special purpose.
Certificates of Deposit

Investment account for 6-month to 60-month term. Minimum deposit of $500 required to open a certificate of deposit. Quarterly interest compounded or deposited into a share or checking account. Automatically renewable with a 10-day grace period. Early withdrawal penalty of 90 days interest if the certificate had an original maturity of 12 months or less, or a penalty of 180 days interest if the certificate had an original maturity of over 12 months. NCUSIF insured.
Christmas Club/Vacation Club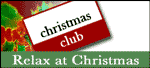 The Horizon Credit Union offers Christmas Club Accounts to our members. You are able to make deposits at any time to this account by cash, check or payroll deduction. Checks will be issued to the members the first week of October so that you will receive your money in plenty of time to do all of your Christmas shopping. Christmas Club Accounts earn a monthly dividend.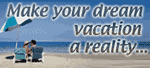 Vacation Club Accounts are very similar to the Christmas Club Accounts with checks being issued to the members in May.
Share Draft Checking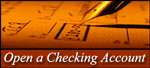 No minimum balance requirements apply to this account
No per check charge
No dividends will be paid at this time
Free overdraft protection from savings account (up to six transfers)
No charge for share transfer requests
Other fees that may apply
Business Accounts
Horizon Credit Union now offers business share accounts (savings) and share draft accounts (checking) to qualifying members. Please contact the office to find out more information about these types of accounts.
NCUA Insurance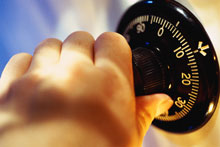 Is my money SAFE? Absolutely! Credit Unions are chartered under either federal or state law. Federally chartered credit unions are regulated by the National Credit Union Administration (NCUA), an independent agency of the U.S. Government. State chartered credit unions are regulated by their state credit union department. NCUA administers the federal insurance fund (NCUSIF), which covers all federal credit unions and most state chartered credit unions.
Each member's savings are insured to the full legal limit of $250,000 by the National Credit Union Share Insurance Fund (NCUSIF) and that limitation applies to the total of a person's funds in regular shares, share certificates, and share draft accounts. There is no safer place for your money.
Dividends

Dividends are calculated using the average daily balance method. Dividends are paid on the last day of each month. Dividend checks may be mailed to the member if a request is made in writing. To earn the annual percentage yield disclosed, you must maintain an average daily balance of $100 in your account for the dividend period.
LOANS:
The Horizon Credit Union has several loan options for your convenience.
Due to the Minor's Act, anyone under the age of 18 must have a parent or a legal guardian as a cosigner.
No new loans will be granted if the member has an existing delinquent loan. Any member who causes the credit union a loss will not be eligible to borrow from the credit union.
Signature Line-of-Credit

An open line of credit may be granted for a maximum amount of $5000. The length of time of repayment of a loan secured by signature only is limited to a maximum of 60 months. Once the initial application is approved, loan advances can be taken over a two year time period. This is a very convenient and fast way to get advances. Our signature loans can help in areas such as bill consolidation, home improvements, medical bills and college expenses. If the purpose of this loan is to consolidate bills, checks may be made payable directly to the creditor.
Christmas and Vacation Loans

These loans are set up with a 24 month repayment schedule and are offered at a 1-2% discount off the signature loan rate.
Share Secured Loans
Pledged share loans are limited in amount by the share balance in the borrower's personal or joint account. The length of time for repayment shall not exceed 120 months.
Visa Credit Card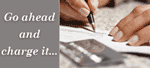 Carry international purchasing power with a great rate, no annual fee and a 25-day, interest free grace period on purchases.
Computer Loans
Computer loans will be available for 100% of the purchase price with the maximum amount borrowed of $3,500 and a maximum term of 36 months.
Lawnmower & Small Farm Equipment Loans
Lawnmower and small farm equipment loans will be available. Please contact the Credit Union for information in regards to terms and loan limitations.
Collateral Loans
The credit union will accept all of the following items as collateral on loans:
Automobiles
Boat, Motor & Trailer
Waverunners
Campers
Recreation Vehicles
Motorcycles
4 Wheelers
Snowmobiles
The value of new collateral loans shall be based on the Manufacturer's Suggested Retail Price (MSRP) supplied by the dealer. Values of used collateral loans shall be based on the average retail price stated in the current month issue of the National Automobile Dealers Association (NADA) book.
All collateral loans will be secured by a security agreement with the credit union listed as the lienholder on the title.
The length of the loan shall be determined by the loan officers with the maximum term on collateral loans being as follows: share secured, 10 years; recreational vehicles, 10 years and the maximum on other collateral loans being 7 years.
For any vehicle loan, the borrower is required to cover the vehicle with a collision and comprehensive insurance policy, with a maximum deductible amount of $1,000, naming this credit union as "loss payee" on said policy for the duration of the loan as specified on the Loanliner documents.
Credit Life and Disability Insurance
Credit Life and Credit Disability Insurance may help protect your family from the unexpected. Credit Insurance is designed to help reduce or pay off your loan balance or make monthly payments, up to the policy maximums, to help lessen the impact on your family during an unforeseen event. CDCL-1862956.1-0817-0919
Commercial Loans
The Credit Union offers Commercial loans to our members. Contact us if you would like more information about a loan for your small business.